Study Abroad: Spain
(check this page regularly for updated information on this year's trips!)
Summer Program in Salamanca (June 29-August 6, 2016)
The Program
Improve your Spanish in Salamanca, a renowned center for arts and culture in Spain
Travel to Madrid, Granada, and Galicia to expand you knowledge of Spain and Spanish life and culture
Earn up to eight college Spanish credits on this four week program
2016 Application Deadline:
March 28, 2016
For more information, contact:
The Dept. of Spanish and Portuguese at 848.932.9323       
Prof. Celines Villalba (villalba@rci.rutgers.edu) and Vivian Vega- Study Abroad Coordinator (vvega@spanport.rutgers.edu) or at 848.932.9412
Orientation:
All participants are required to attend both summer study orientations during the semester prior to studying abroad. These meetings will address issues of academic, cultural, logistical, financial, and personal preparation, as well as health and safety.
Orientation sessions will be held in May and June. Dates and times: TBA.
Application Procedure:
Students will be able to download applications starting December 11, 2015.

Program size is limited, therefore priority is given to early applicants.
| | |
| --- | --- |
| NJ Residents | Non-NJ Residents |
| TBD | TBD |
| | |
| --- | --- |
| PROGRAM COST INCLUDES (Billable) | |
| Tuition | Excursions |
| Program Administration | HTH Health Insurance |
| Housing | |
| | |
| --- | --- |
| PROGRAM COST DOES NOT INCLUDE (Non-Billable) | |
| •Travel to/from Spain | •Most Meals |
| •Major Medical Insurance | •All Personal Expenses |
| •Rutgers Summer Session Fee | |
For more information about the Program Cost and additional Non-Billable Expenses please download and review the Summer in Spain Expenses Worksheet.
For more information about Finances, including information about Financial Aid and Tuition Remission please visit the Finances section of our website.
As part of your preparation to apply for this study abroad program, please familiarize yourself with the Rutgers Study Abroad withdrawal policy.
---
Study Abroad: Latin America
Summer Program in Perú (July 7th- August 12th, 2016)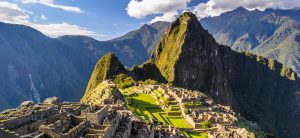 The Program 
Earn up to nine credits studying the Spanish language in Peru, enough to complete half of the Spanish minor

Take part in a service-learning experience helping disadvantaged children in Cuzco as you work in a hospital or local orphanages

Explore the cultural heritage of Peru from the peaks of Macchu Pichu to the mysterious Nazca lines
Academics
Summer Study in Cusco, Peru: Spanish language and culture, community service, and indigenous cultures.
Have you completed at least a year of college Spanish?  
Apply for Rutgers Summer Study Abroad in Peru, and earn 9 Rutgers credits, or half of a Spanish minor! 2 language/culture courses – 6 credits, 1 Independent Study – 2 credits, CommunityService – 1 credit. Courses on Quechua language are available, too. Students may apply their financial aid to the cost of the program.
These are the courses available towards the Major or Minor: 
Intermediate Spanish I and II, Spanish Culture I and II, Conversation and Composition, Introduction to Hispanic Literature, Introduction to the Study of Language, Advanced Grammar and Composition, Intro. to Translation Studies, Literature and Culture of Spanish America, Civilization of Spanish America, Topics in Hispanics Linguistics, Topics in Hispanic Literature and Culture. The 2-credit Independent Study results in a research project related to the Peruvian experience.
Work hard: 
Serve the Cusco community working with disadvantaged children. Pre-med, nursing and pharmacy students may work in a local hospital. Complete a one-credit Service Learning Internship by volunteering 10 hours a week (40 hours total) at the local hospital for children with disabilities, a nearby  orphanage, or in the hospital.  Support the staff with the daily care of the children or by assisting with important auxiliary activities.
For information about Study Abroad credit transfer, registration, and transcripts please click here .
Click here for more information about the study abroad program in Cuzco.
Summer Program in Argentina (July 26th- August 16th, 2016)