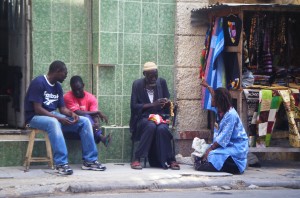 Students seeking teacher certification in French must complete the requirements for the major in the French department as well as satisfy other requirements of certification.
For details regarding admission to the teacher education program and its requirements, students should consult both their department adviser and the chairperson of the education department.
Further information can be found online at the Institute for Effective Education website.
---
Employment Links
Those who have completed the teacher certification program may find it helpful to consult the following employment links:
Rutgers-Camden students and alumni may log-in to Raptor Link
for local, national and international employment opportunities: 
The complete schedule of Spring 2013 events at the Career Center is also available here: Career Center Spring 2013 Schedule. 
---
Position Announcements
 

 

 

 

 

 

 

Bonjour !

On the heels of last year's successful launch of its preschool, the French Institute Alliance Française is excited to announce that the FIAF Preschool is now accepting applications for the 2014–2015 school year!

The FIAF Preschool offers a unique French immersion program in New York City in a nurturing playful environment and welcomes toddlers ages 3 and 4 that speak French, as well as newcomers to the language.

The FIAF Preschool combines the best of French and American teaching methods and prepares children to enter a premier bilingual, international, or American elementary school. Children also benefit from FIAF's fantastic library as well as rich cultural programming tailor-made for young audiences, including workshops with artists, exclusive live performances, and more!

Learn more & apply now for the FIAF Preschool!

Upcoming Info Sessions:
Thursdays, Oct 17, Nov 7, Nov 14, Dec 5, and Dec 12, from 8:45–9:45am
RSVP to abellec@fiaf.org or 646-388-6694.

Merci et à très bientôt !

Anne Bellec
Director of the FIAF Preschool
www.fiafpreschool.org 

 

 

 

 

 
---